ACMG Apprentice Ski Guide
ACMG Top Rope Climbing Instructor
Professional Member of the CAA
CAA Operations Level 2
Outdoor Emergency Care Tech
Icelantic Ski Ambassador
Mel is the proud owner of Mountain Addicts – Guiding and Instruction. After graduating from University in 2005, Mel moved from Nova Scotia to BC, where she turned her back on the ocean and fell head over heels for the mountains. 
Since 2008, Mel has worked as ski patroller, ski touring guide, catskiing guide, and heliskiing guide. She has experience working all over BC, New Zealand, and Japan, and currently spends the majority of her winters burning the legs off of her guests at Last Frontier Heliskiing.
When she's not skiing, Mel can be found hanging around on the granite cliffs in Squamish working for Squamish Rock Guides, as she pursues the ACMG Rock Guide program. Totally obsessed with climbing, Mel spends all of her "down" time seeking out the next climbing challenge. 
Monte is the owner of Black Sheep Adventure Sports and a full-time Skiing, Mountaineering & Climbing Guide based in Squamish, although he hails from Cranbrook BC. After graduating from university with an engineering degree, he found he wasn't satisfied only chasing his passion for the mountains on weekends or in the evenings. This led him away from working behind a desk into a life of guiding, avalanche forecasting, and movie/film safety work.
Monte has climbed and skied all over the world. His trips include destinations such as Patagonia, India, Kenya, Tanzania, Oman, Chile, Argentina, Costa Rica, Australia, New Zealand, Spain, and Japan. Of course he's also visited numerous areas closer to home like Bella Coola, Bugaboos, the Rockies, Rogers Pass, Alaska, Yukon, Indian Creek, Red Rocks, Zion, Joshua Tree, Index, Yosemite, and more.
Join Monte and Mel for an exclusive guided powder skiing vacation in Japan this winter!
Professional Member of the CAA
ACMG Hiking Guide
CAA Operations Level 2
30 years of avalanche control experience
Click Here to Read More About Sue
Sue is a legend in the truest sense of the word. She started skiing at the age of 5 at Tillicum Valley, near Vernon BC. She and her siblings would skip homework to go night skiing, and it was no surprise that she went on to compete for the Canadian National Freestyle team at the World Cup from 1978-1980.
 A move to Whistler in 1980 took Sue off of the groomed slopes and into the backcountry, where she would dodge avalanches before really knowing anything about them. Sue decided to learn, and eventually went on the work with the Blackcomb Professional Ski Patrol team for 5 seasons. In 1990, Sue moved to Fernie and continued ski patrolling for Fernie Snow Valley, and eventually became the ski patrol director of Fernie Alpine Resort.  
To top this off, Sue has also been a Canadian Avalanche Rescue Dog Association Handler, competed in the World Powder 8 Championships 4 times, guided cat skiing at Island Lake Catskiing, tested skis for Ski Canada Magazine, and instructed the Nonstop Ski Patrol Training Program. Currently Sue is organizing the Elk Valley Snow Avalanche Workshop. Whew. Mountain Addicts is absolutely thrilled to have Sue teaching AST courses this winter!
ACMG Apprentice Ski Guide
CAA Operations Level 1     
CSIA Level 2
Outdoor Emergency Care Tech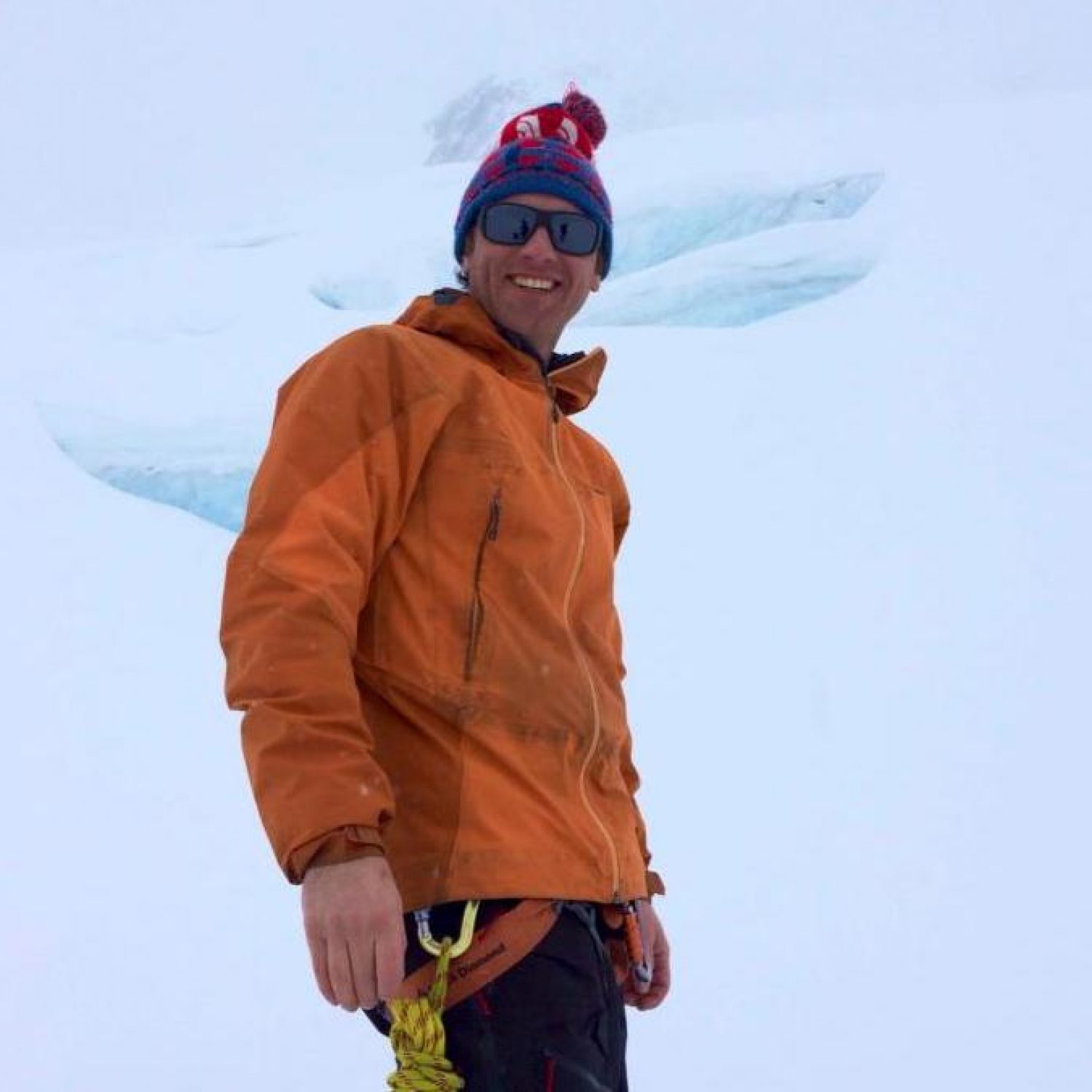 Greg comes to us from the superior province of New Brunswick. At least that what he tells us. Repeatedly. It's hard to believe that someone from Poley Mountain rips on skis like Greg. Perhaps it was his frequent trips to BC as a child, with his ski obsessed family, that forged him into a skier that we like to watch.
Think of a place you want to ski in BC, and Greg has skied there. He's completed traverses on the coast and interior. He's worked for Golden Alpine Holidays, and Northern Escape Heliskiing. Greg now calls Fernie home, where he lives with his wife and young son. When he's not ski touring guiding for Mountain Addicts, he guides at Island Lake Catskiing. In the summer, Greg is the owner/operator of Broadwood Tree Services.
Greg is famously quoted as saying that he'd rather be ski touring than heliskiing any day.
In 2012 Tom left his fire fighting career in the UK to pursue a life in the mountains. Since then he has spent his winters with his head in the snow, working as a Professional Ski Patroller at Lake Louise and now at Fernie Alpine Resort. Tom has been working with Mountain Addicts for the last two winters and is looking forward to taking the lead on the AST 1 courses in 2019. He loves sharing his knowledge and experience through teaching the AST 1, he says; "It's like restarting my journey into the mountains, over and over again!".
Active Member of the CAA
CAA Operations Level 1
Outdoor Emergency Care Tech                             
I did my AST 1 course with Mel and Tom and it was phenomenal! Even as a non-native English speaker, I got everything. They are very patient, knowledgeable and provided us with so many practical skills for our ski touring trips. If I decide to take an AST 2, I would travel across the entire planet just to be a part of their crew. Thank you guys!
I took an AST 1 with Mel and it was awesome. Great course with very knowledgable instructors who kept things fun and interesting. Will definitely be taking more courses with Mountain Addicts.
Greg put on a fantastic day for us, blending great terrain choices and guiding with expert backcountry education (something that was important for our group given 5 of us are heading on to the avalanche ops L1 course in a few weeks).